License Management
In your personal customer account You have the ability to manage your license for the software product.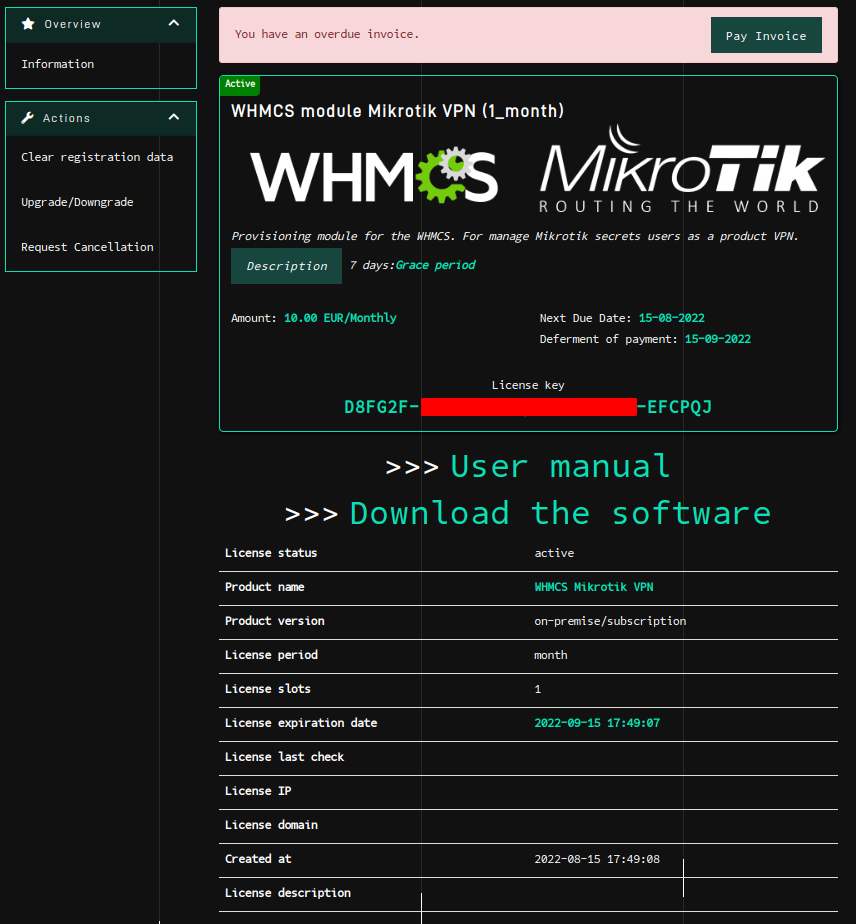 The following information is provided on the license subpage:
License status - information about the service status. The available statuses are active, suspend, terminated
Product name - The name of the product with which the license will work
Product version
License period - For what period was the license purchased
License slots - In case of WHMCS module licensing, the parameter is not used.
License expiration date 
License last check -Date and time when the software last checked the validity of the license
License IP - IP of the server on which the license key was registered
License domain - Server domain for which the license key was registered
License IP and License domain - They are filled in automatically when the software product first checks the validity of the license key. And these parameters affect further checks. 
Re-registration due to IP domain/server change
If for some reason you need to re-register your license key, for example, the IP address or domain name of your server has changed. You need to click on the Clear registration data button