Buy additional traffic
A user who has exceeded the purchased transfer limit may purchase additional traffic. In this tab you can track purchases made for additional traffic.
After selecting the desired item and pressing the "Order Now" button.
The customer is transferred to the cart for payment.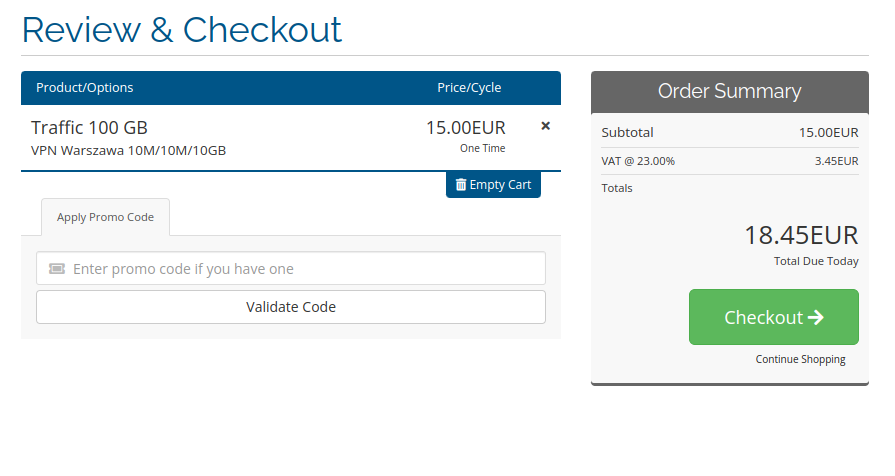 After you successfully purchase an additional transfer, the limit is updated on a regular basis.