Add server (PUQVPNCP) in WISECP
WireGuard VPN module WISECP 
1. Log in to the administrative area of your WISECP.

2. Go to module configuration.
Services -> Service Management -> Module Settings -> Other -> All Modules -> PUQ WireGuard VPN



3. In the opened page, click the 'Add Server' button.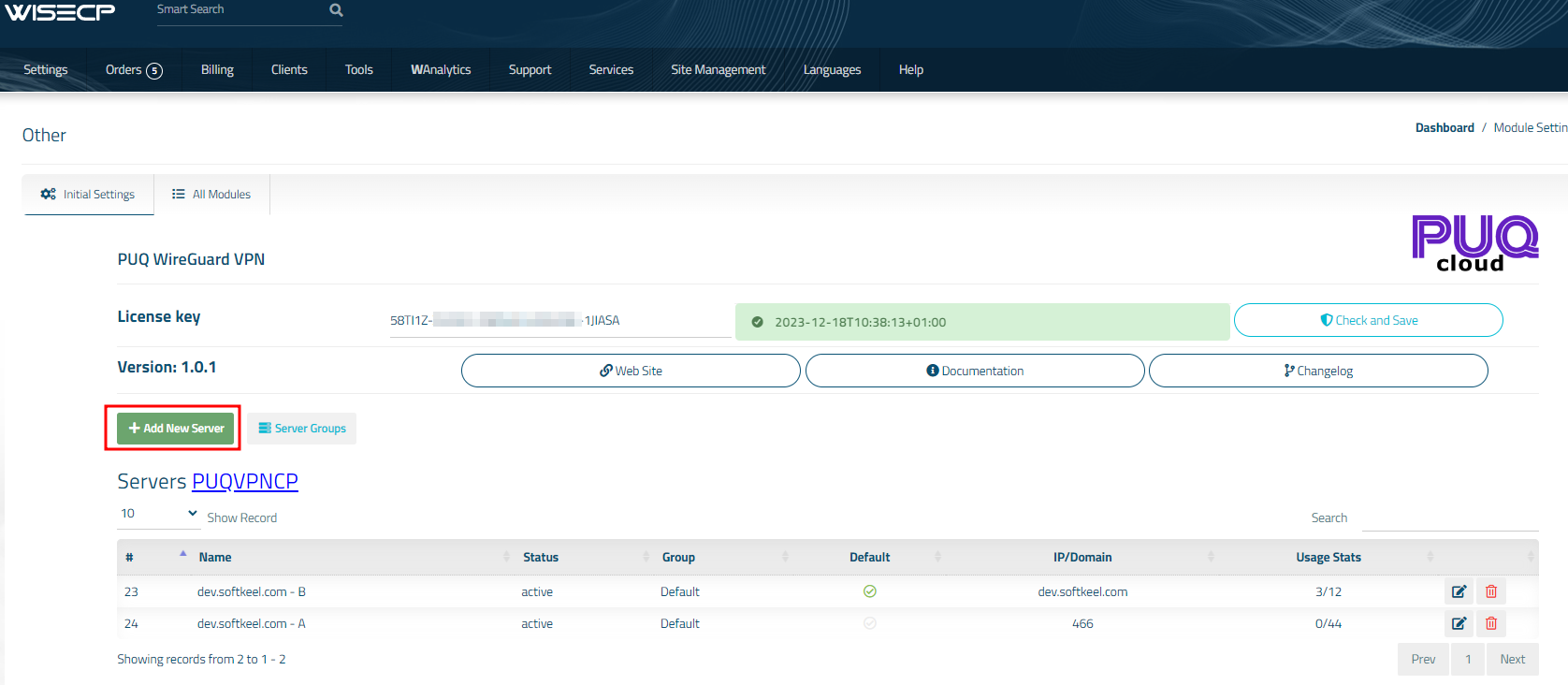 4. On the opened page, enter all the necessary information:
Name: Displayed name of the server.
Maximum Number of Accounts: The number of services that can be on this server.
Server Group: Optionally, choose the server group.
IP Address or Domain: The address of the PUQVPNCP server you are connecting to.
Access Hash: API key that you created in the previous step on the PUQVPNCP server.