Viewing/Editing the Agreement
Go to the "Documents" menu item and click "Agreement list".
After selecting the desired agreement, click on the agreement number or the edit button.

A preview of the document will open and its data can be edited.
Number (Document number, if any)
Description
Conclusion date (Date of signing the document)
Commitment date (Date on which the subject of the contract comes into force)
Expiry date (Date until which the subject of the contract is valid)
Notice period (notice period in days)
Indefinite period (Select this option if the contract is signed for an indefinite period or becomes indefinite after its expiry)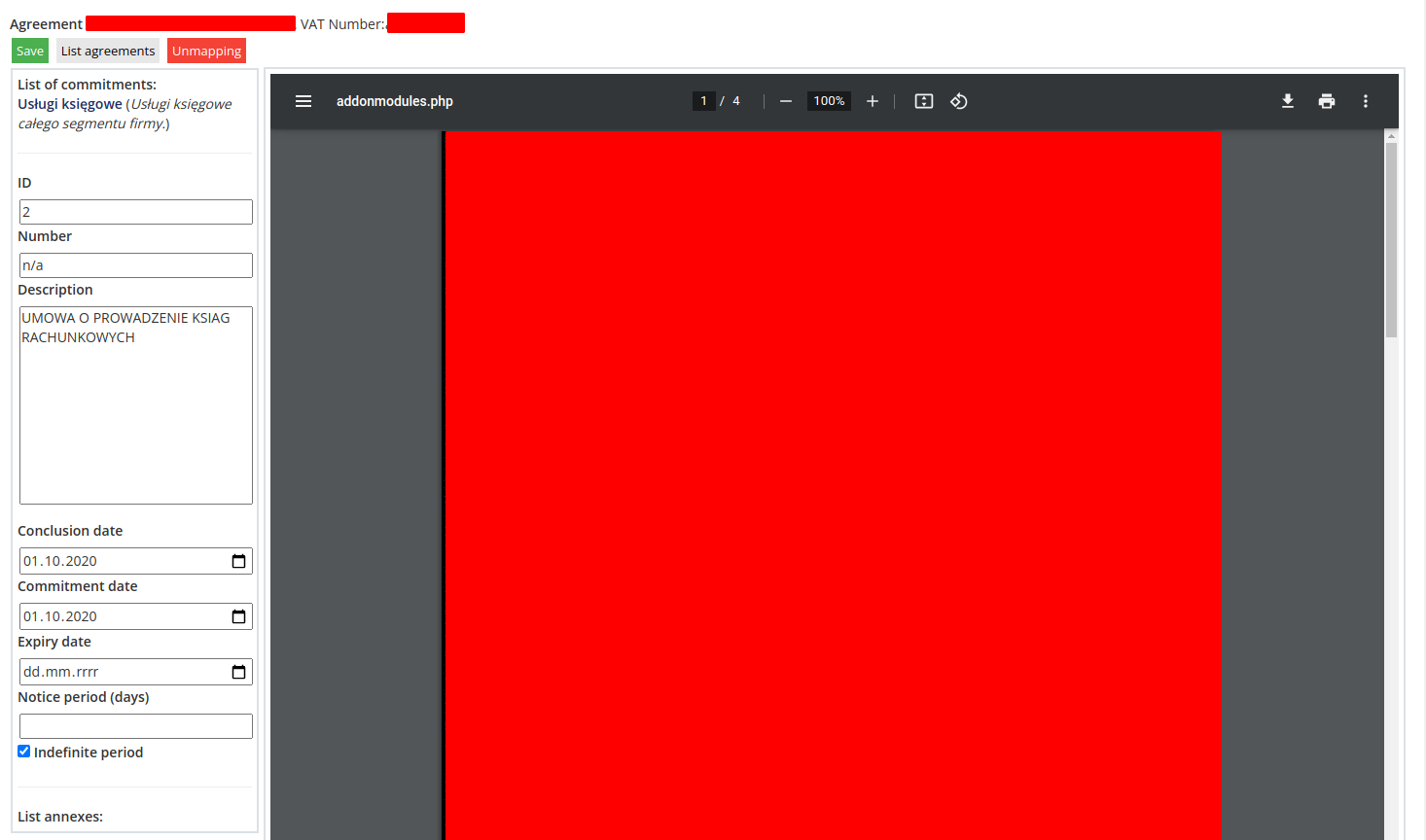 To save the changes, you must click the "Save" button.