Adding a document
Documents can be added in several ways:
We can use the bulk upload option and upload a few or a dozen files at once as unclassified documents to describe them correctly later
add directly from the contractor's window.
Documents that are not classified and await classification in the "List of unclassified" tabs are not processed by the system in any way and are not included in summaries and reports. Deleting them in no way affects the values stored in the system.
The document must be attached to the contractor to be analyzed by the system and be visible in reports and other summaries.
Go to the "Documents" menu item and click "Add Document".
Select the required counterparty from the list of counterparty and click the "Add document" button.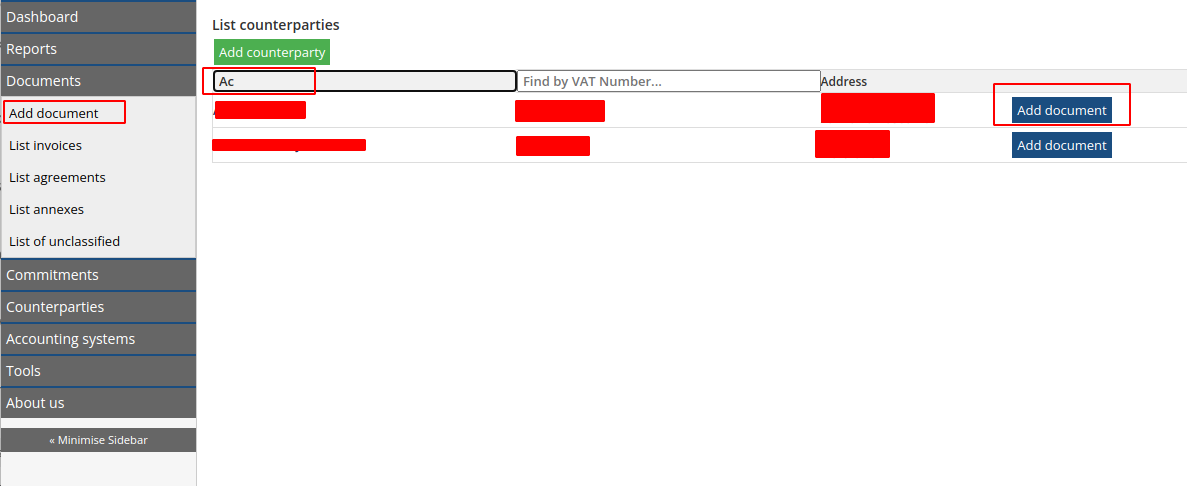 Then you need to select the file and classify it.
Finally, you have to click the "Save" button.