Add server (Synology NAS)
Add a new server to the system WHMCS.
System Settings->Servers->Add New Server
Enter the correct Name and Hostname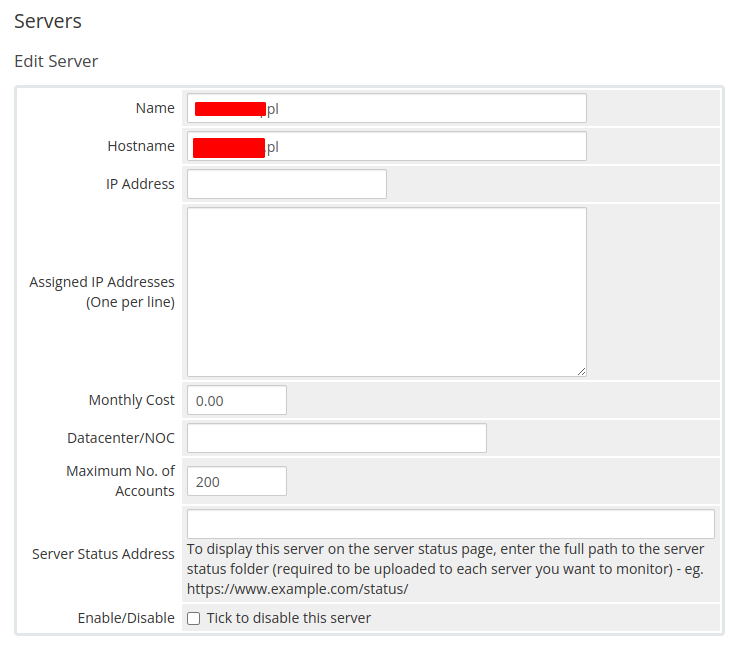 In the Server Details section, select the "PUQ Synology" module and enter the correct username and password for the Synology NAS web interface.
To check, click the "Test connection" button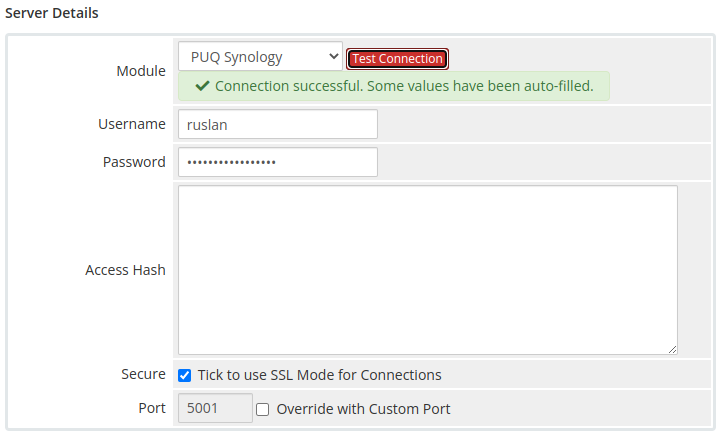 WARNING: ACCESS HASH field Used to store the access key to the server and is updated automatically.