Create a root certificate
If you already have a root certificate ready, use certificate import. More in the certificate import instructions section.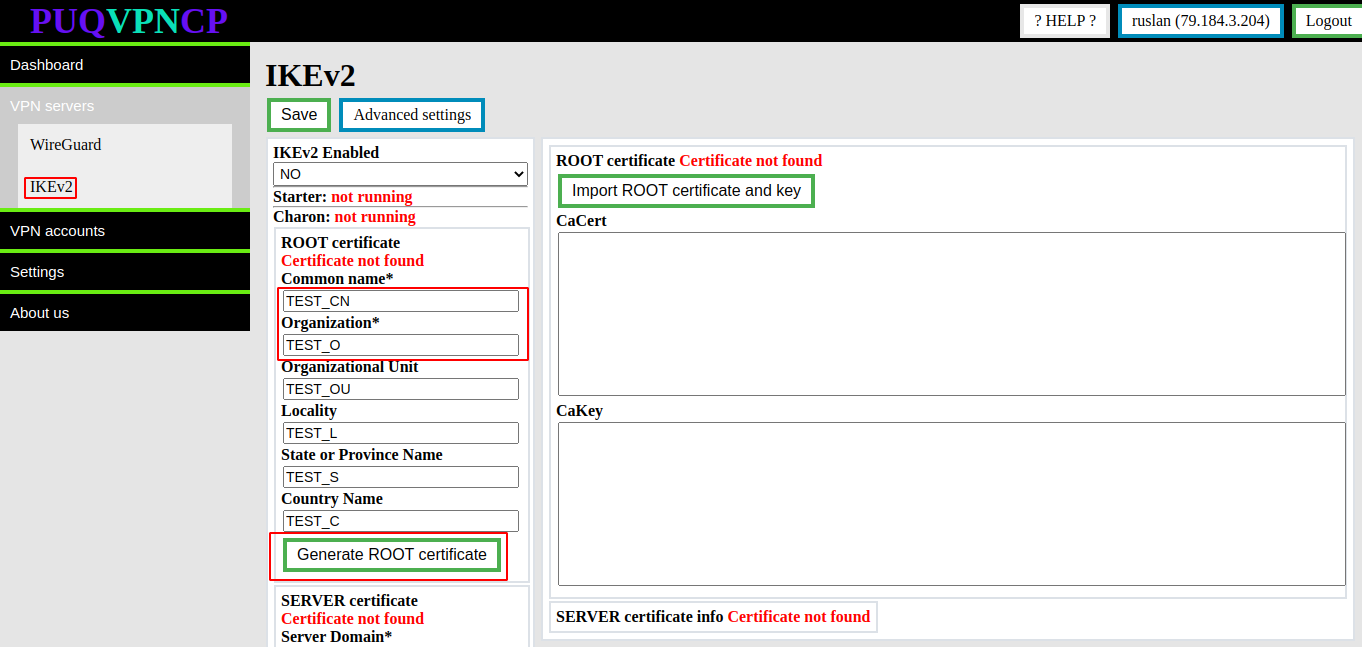 You need to fill in the required fields such as:
Then click the button Generate ROOT certificate
After these steps, the root certificate and private key will be generated.
Information about the certificate will be available in the same place.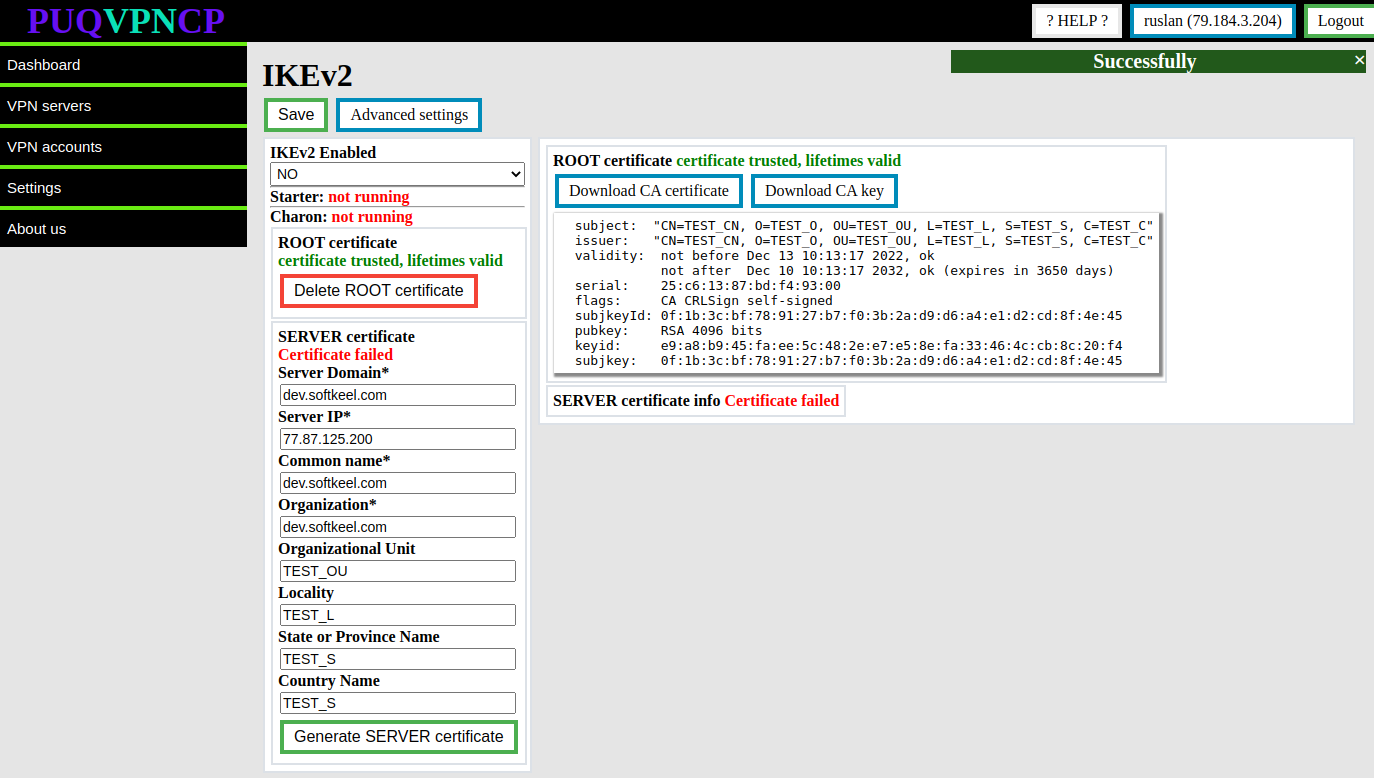 To download the root certificate and private key, you can use the buttons Download CA certificate and Download CA key
To remove the root certificate, use the Delete ROOT certificate button